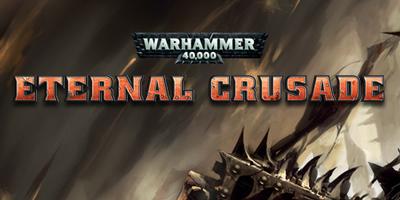 Just a quick post from the office. working both of my jobs now so not a lot of time. Just wanted to make a quick post to bring more attention to Warhammer 40,000 Eternal Crusade. The new awesome sounding mmo by
Behaviour Interactive
. The company is still small by most standards and is new to AAA development, but their ambitious plans show promise for what could be a very fun and unique game. The game is set to Launch in 2015 (1.5 years from now....) but will probably have a beta a lot sooner. Either way though I'm very excited about the news and if you want to learn more click the links below...

http://www.bhvr.com/eternalcrusade/
http://gamegeex.blogomancer.com/post/1290/interview-with-warhammer-40k-mmo-studio-head-miguel-caron/
The second link has more info on the plans for the game for those who are curious...